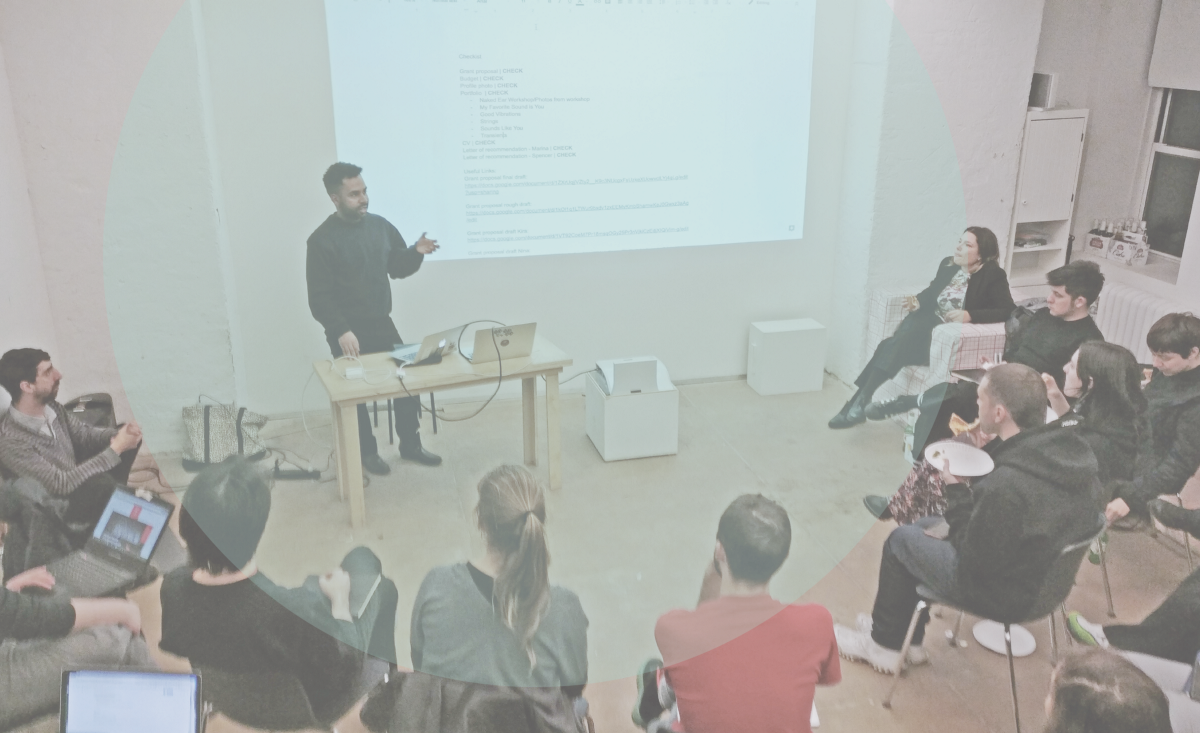 Host our workshops
Rivet runs workshops to demystify the process of applying to residencies, grants, and creative opportunities. They have taken place at universities such as Cooper Union, SUNY Stony Brook, University of Massachusetts Amherst, New Jersey College, as well as arts organizations and nonprofit spaces like NEW INC, NYFA, Urban Glass, The Knockdown Center, Impact Hub, Ideas New Rochelle, and more.
Proceeds from these individually-tailored workshops go directly towards developing Rivet.
If you are interested in hosting a workshop, please contact us below.
Contact